From October 15 to December 11, English and Computer classes were conducted online by our French volunteer, Ms. Margot, and the Young Lives staff respectively.

Together with the Young Lives Yangon participants, Young Lives Myitkyina interns also joined the English Classes.
The topics covered in the Computer and English Classes are as follow: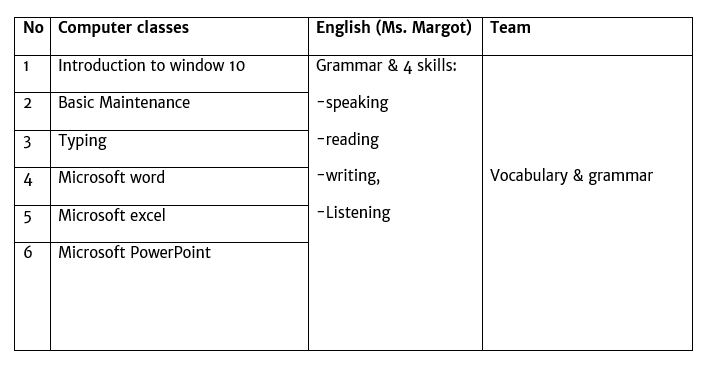 Students were able to follow their lessons despite facing technical issues and having difficulties in speaking English. We are very happy to see them actively participating the classes.
Htoi Aung, a student of Young Lives Yangon testified, "I love the teaching methods of Young Lives Yangon team members and their different approaches to the students. I learned basic grammar and how to use computer properly."
We continue to seek your support, especially your prayers that our world may be healed and that we could again run physical classes one day.
"How much better is it to get wisdom than gold! And to get understanding rather to be chosen than silver!"(Proverb 16:16)